This hall is the signature of Symphony equipped with a New York Steinway grand piano Model B 211 (1985).
The hall can be used for a variety of purposes, including solo piano performances,
choral and ensemble rehearsals, concerts of various instruments, and lectures.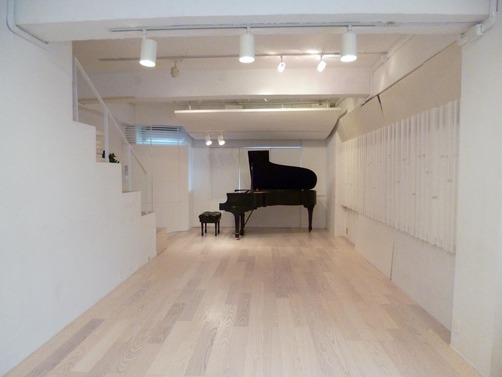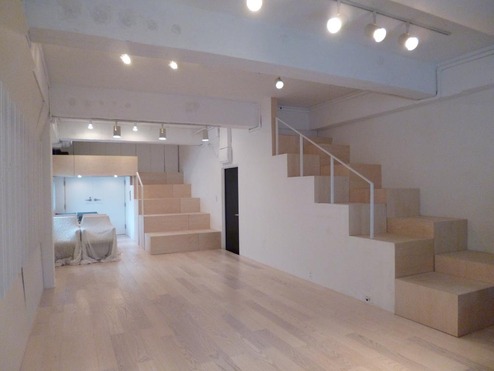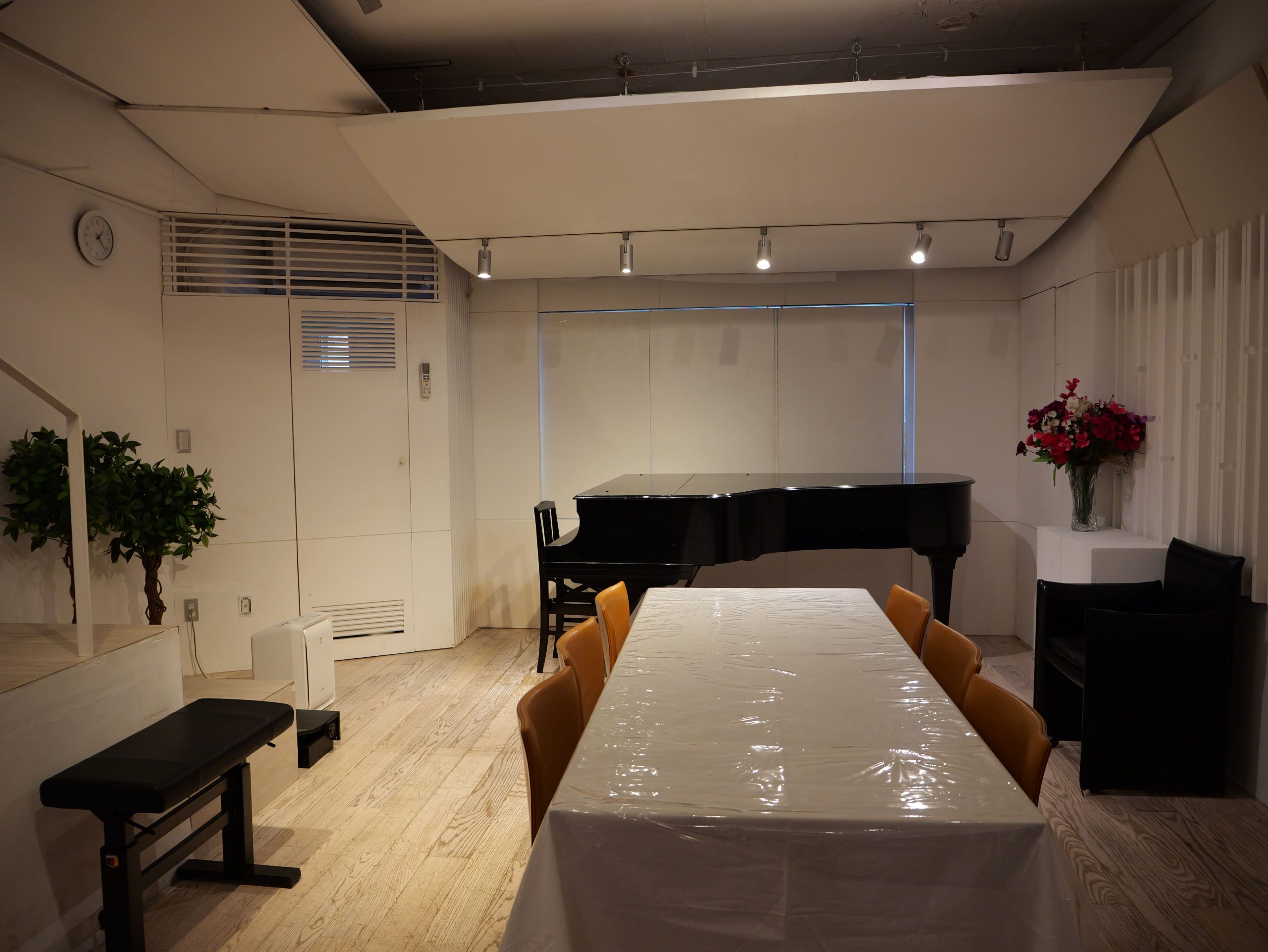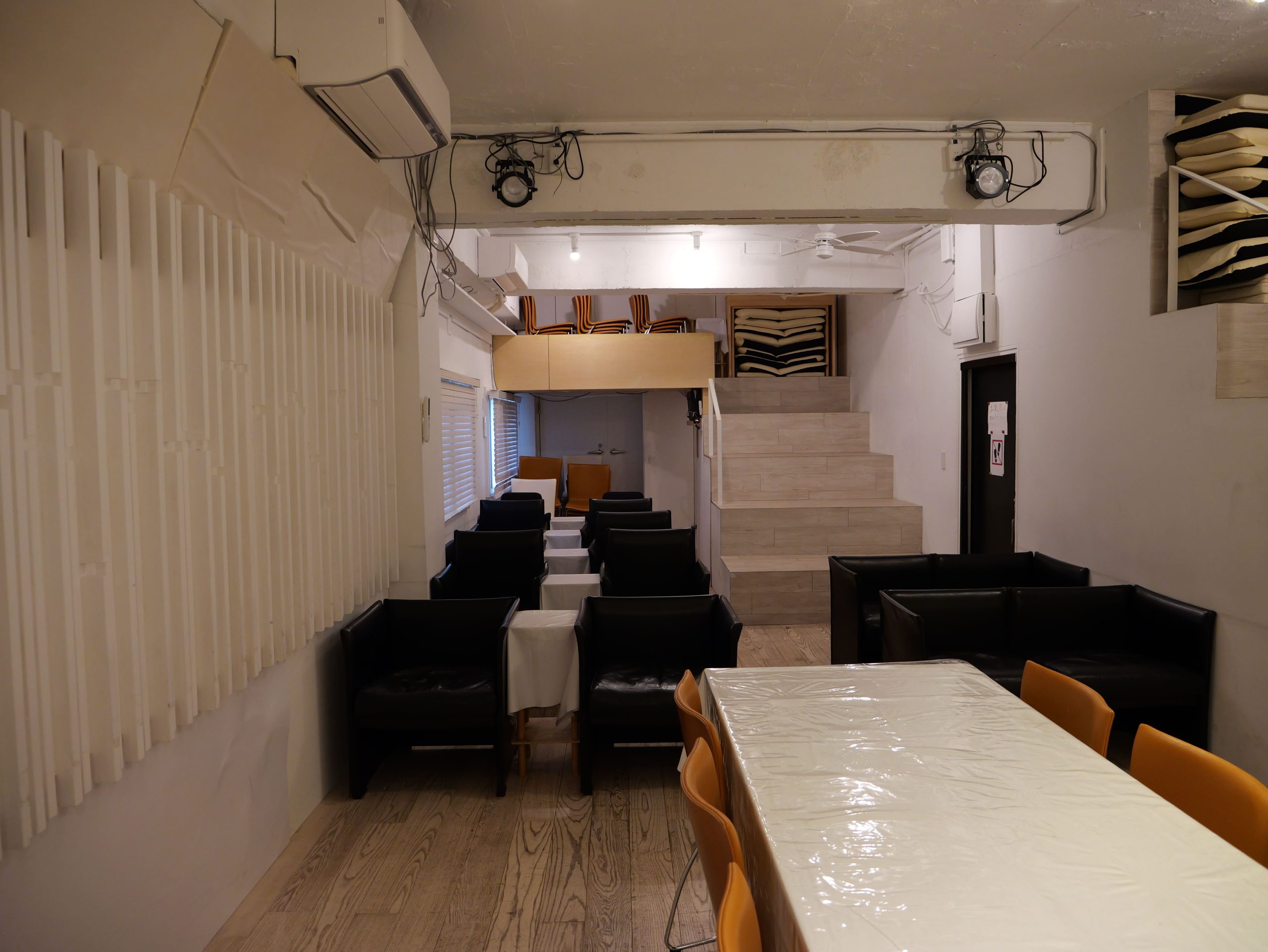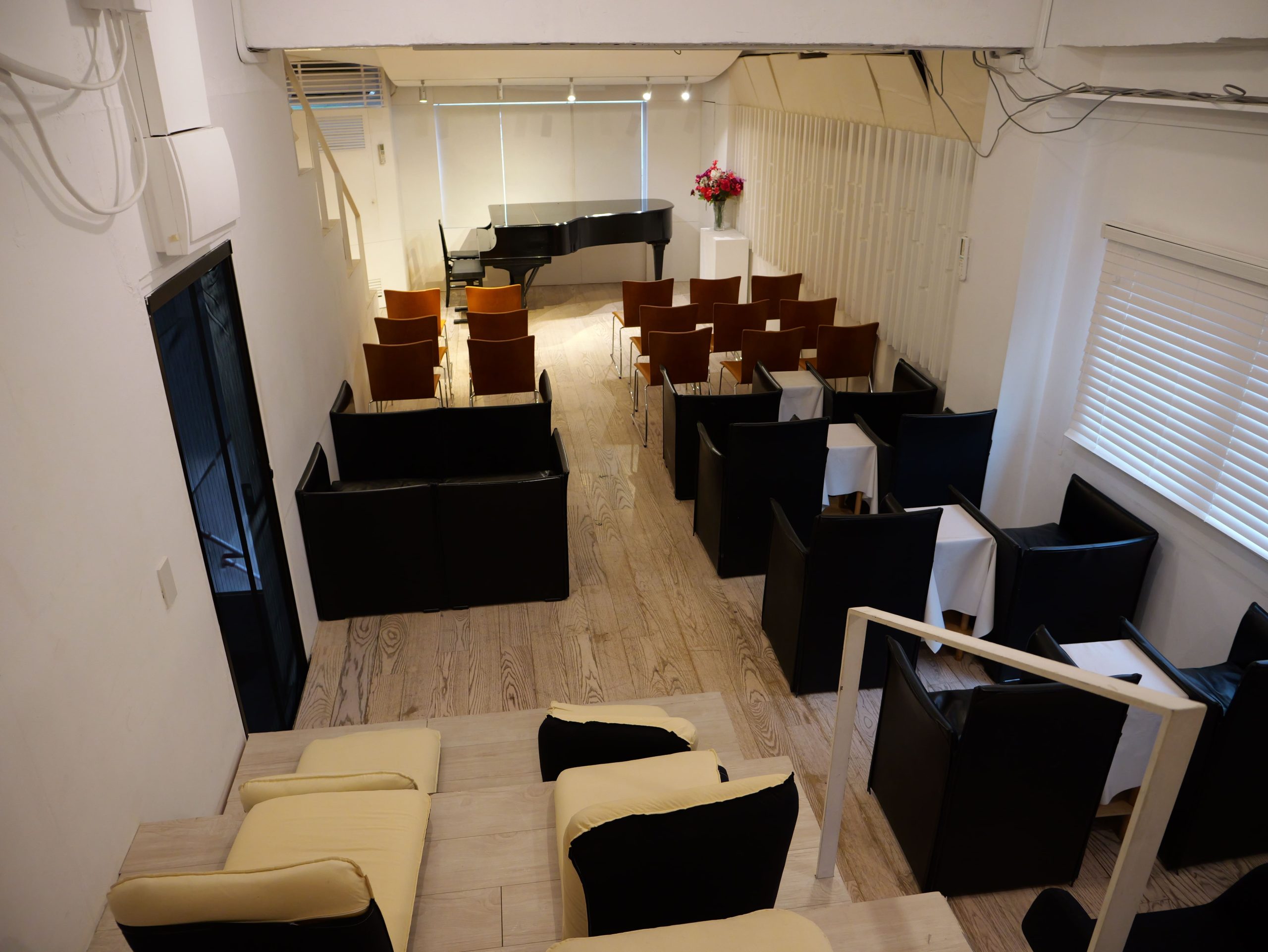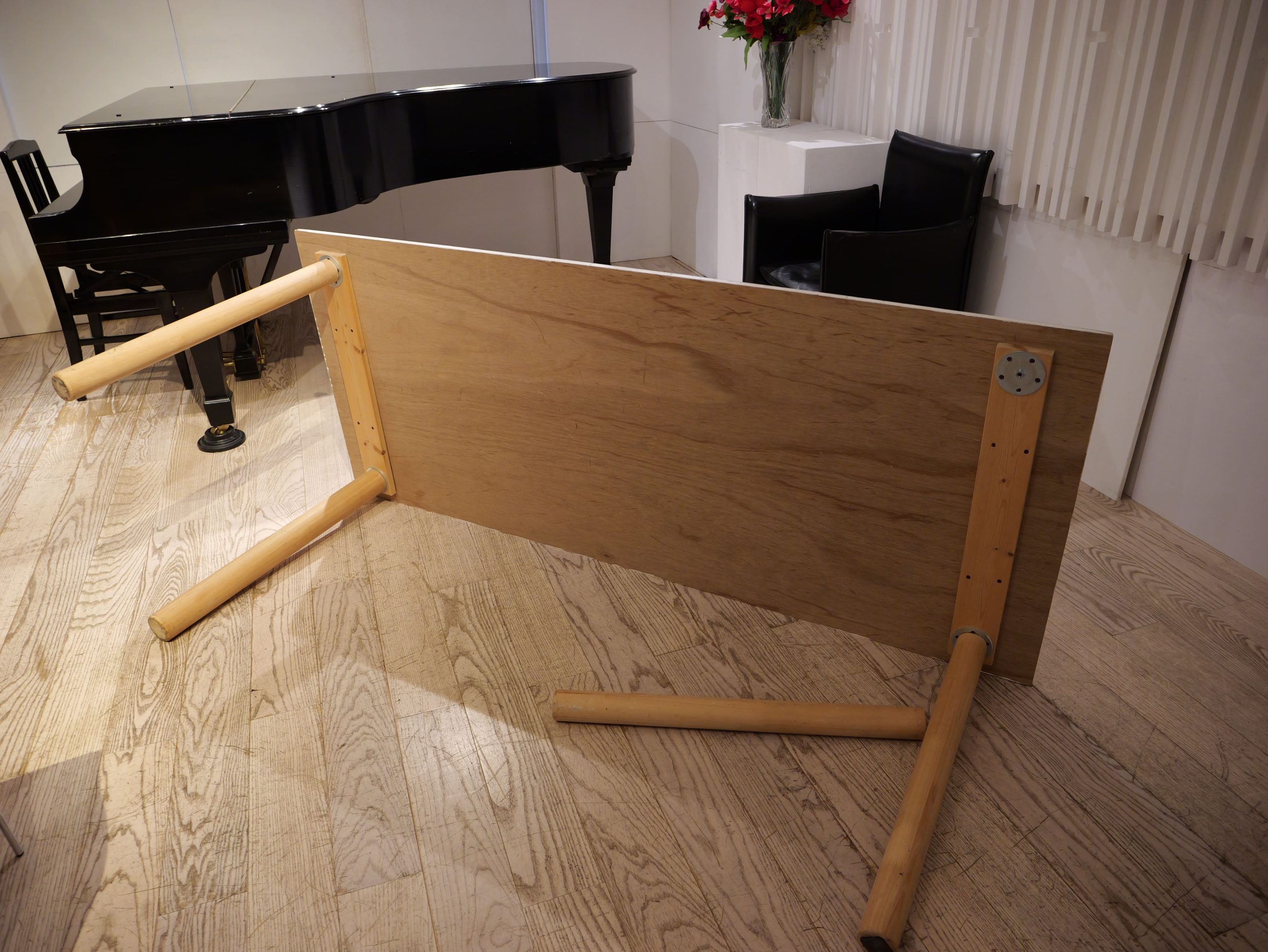 201 front (For concerts, etc., chairs can be arranged as shown in the image.)
201 back (For concerts, etc., chairs can be arranged as shown in the image.)
The legs of the desk can be removed like this
Room
| Hourly Price | Available hours | Size | Capacity | Type of Piano |
| --- | --- | --- | --- | --- |
| *1 ¥3,000 / ¥4,200 / ¥2,400 | 7:00~23:00 | *2 Approx. 50㎡ | *3 Approx. 60 people | NY Steinway Model B 1985 |
*1 Weekdays / Weekends and National holidays / reserved within 22hrs
*2 It varies depending on how the stage is set up, etc., but we recommend a maximum of 50 people.
*3 Usability varies greatly depending on room shape, piano, furniture, etc. Please see the room in person for more details.
Notes on Reservations
For Room 201, please make reservations for at least 4 consecutive hours on Saturdays, Sundays, and holidays, if the hours from 13:00 to 17:00 are included.
This is a measure to give priority to recitals, concerts, and other events.
This is not reflected within the computer system, but we will check it manually.
Starting one week prior to the usage time, we will accept usual reservations for 60 minutes or longer.
Piano
A number of the world's greatest pianists played this Steinway B model (200cm). We have received many compliments on its rich, well-balanced sound and delicate touch.
We went to the United States to select this piano and visited many piano stores.
After visiting many stores in vain, we finally found this piano at a piano repair store.
We saw several young craftsmen who were hard at work where we found this Steinway B piano.
When I played it for a trial, I was at once fascinated by its beautiful sound and decided to purchase it.