This is the second largest room after Room 201.
The shape of the main part of the room is almost square, making it a very user-friendly room.
The piano is a Yamaha C3 (two pedals).
A Roland F-120 electronic piano is also installed.
Please note that there is no elevator, so you will have to take the stairs up to the 5th floor.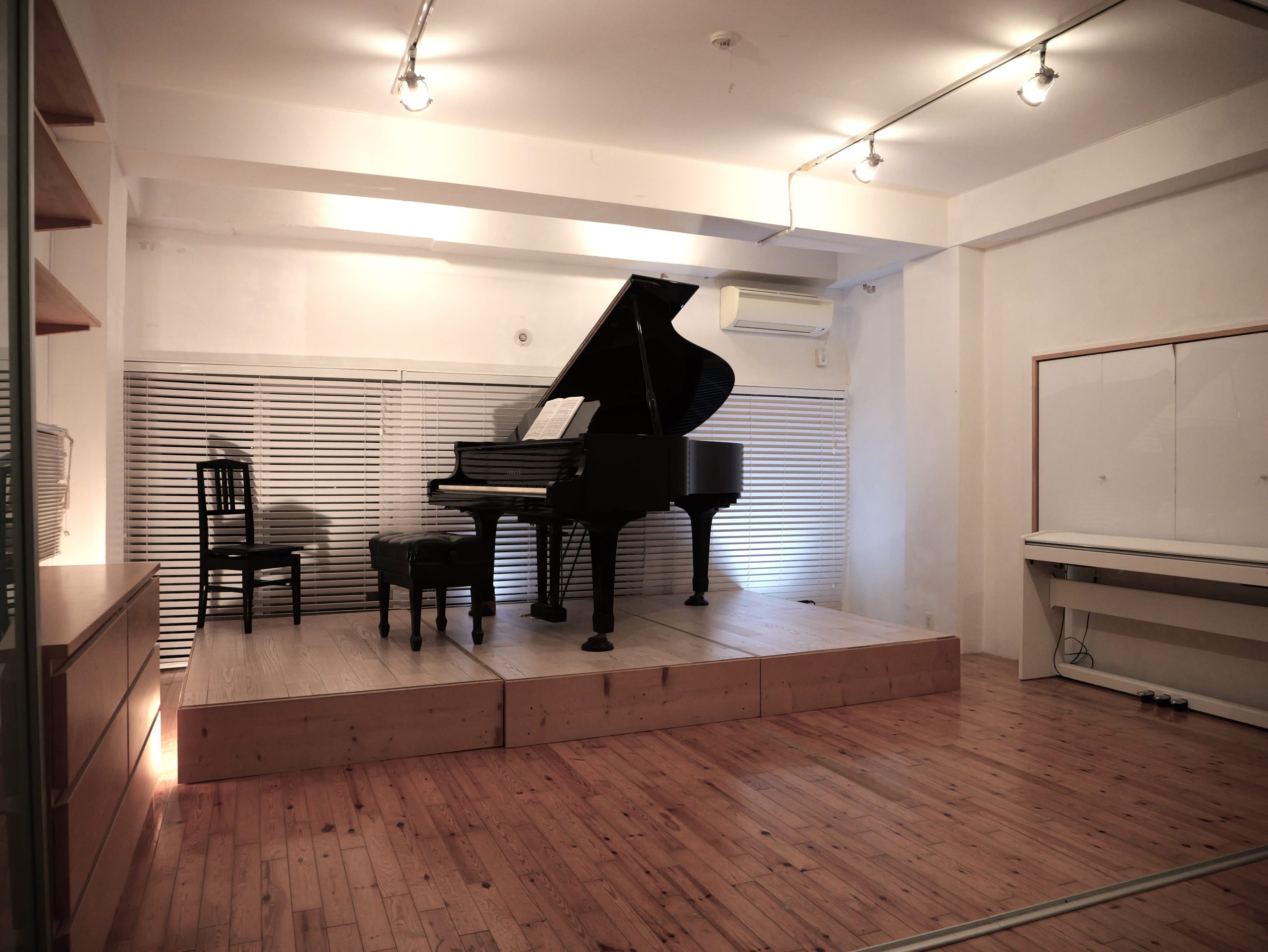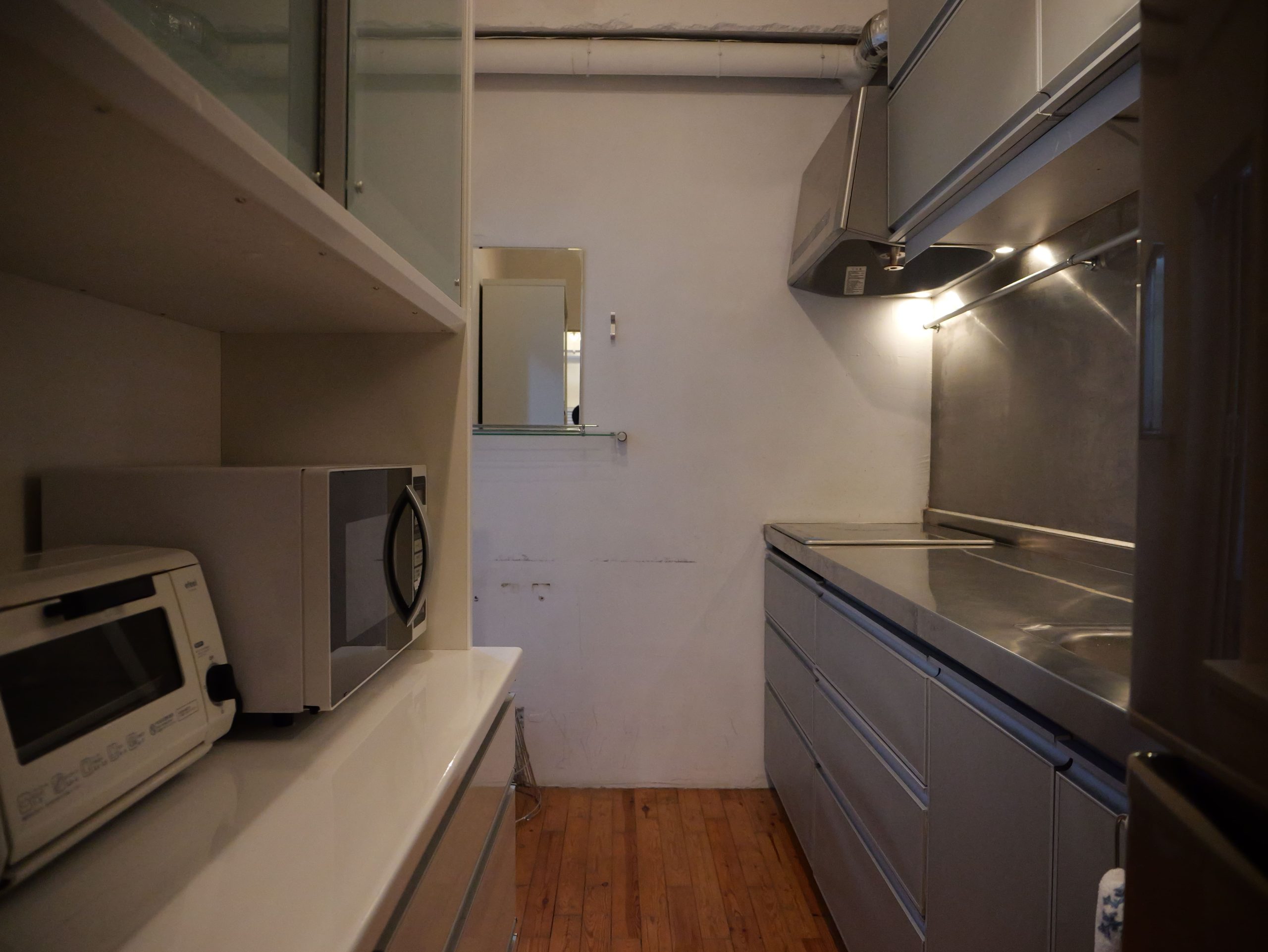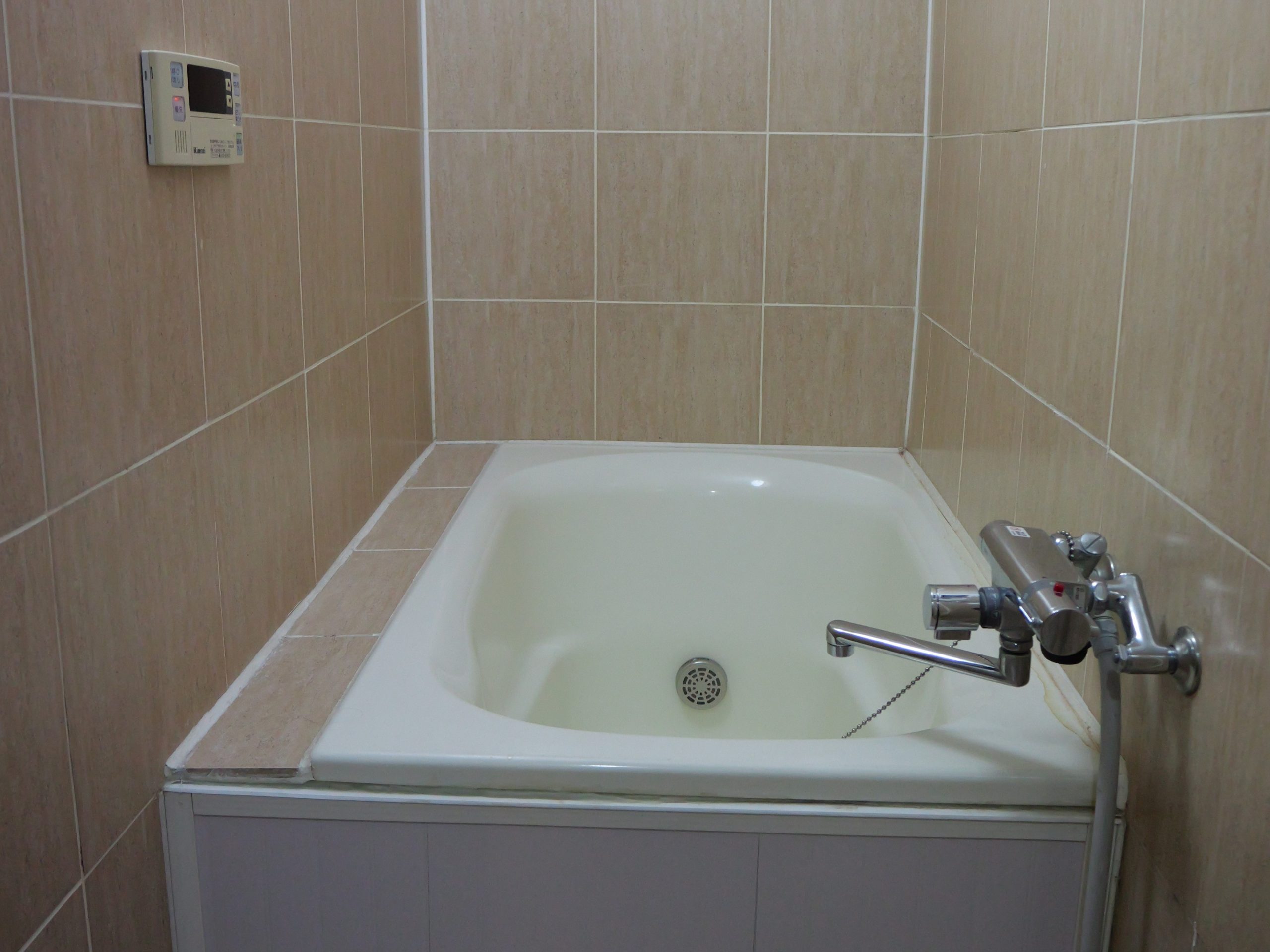 Beds are located under the piano.
Room
| Hourly Price | Available hours | Size | Capacity | Type of Piano |
| --- | --- | --- | --- | --- |
| *1 ¥2,000 / ¥2,800 / ¥1,600 | 8:00~22:00 | *2 Approx. 32㎡ | Approx. 30 people | YAMAHA C3 grand |
*1 Weekdays / Weekends and National holidays / reserved within 22hrs
*2 Usability varies greatly depending on room shape, piano, furniture, etc. Please see the room in person for more details.
Notes on Reservations
For Room 501, please make reservations for at least 3 consecutive hours on Saturdays, Sundays, and holidays, if the hours from 13:00 to 17:00 are included.
This is a measure to give priority to recitals, concerts, and other events.
This is not reflected within the computer system, but we will check it manually.
Starting one week prior to the usage time, we will accept usual reservations for 60 minutes or longer.