A Bechstein upright piano (85 keys) is installed in this room.
This room is slightly smaller than Room 202, but it is a bright and cozy room with large windows, and can be used for a variety of purposes.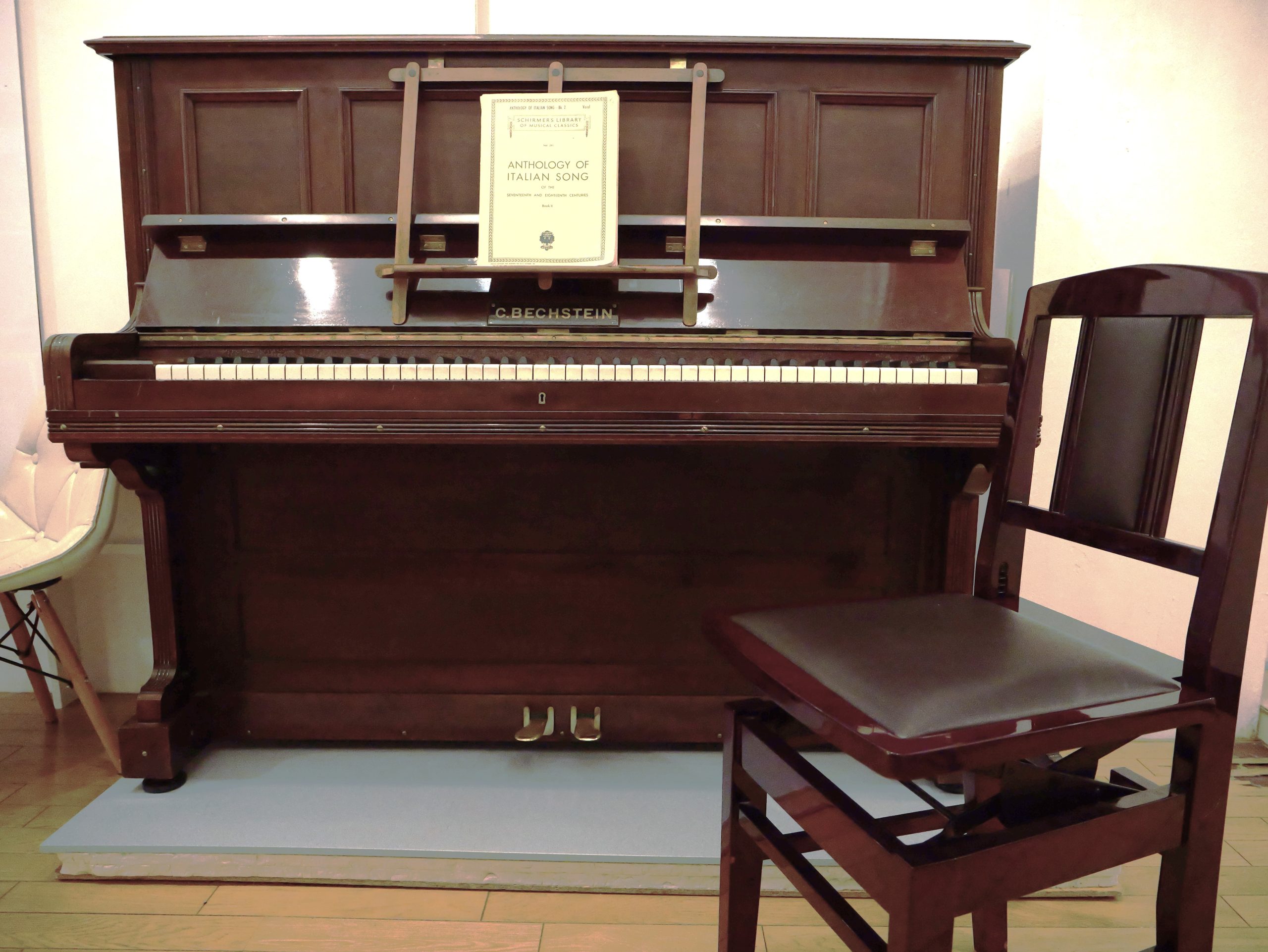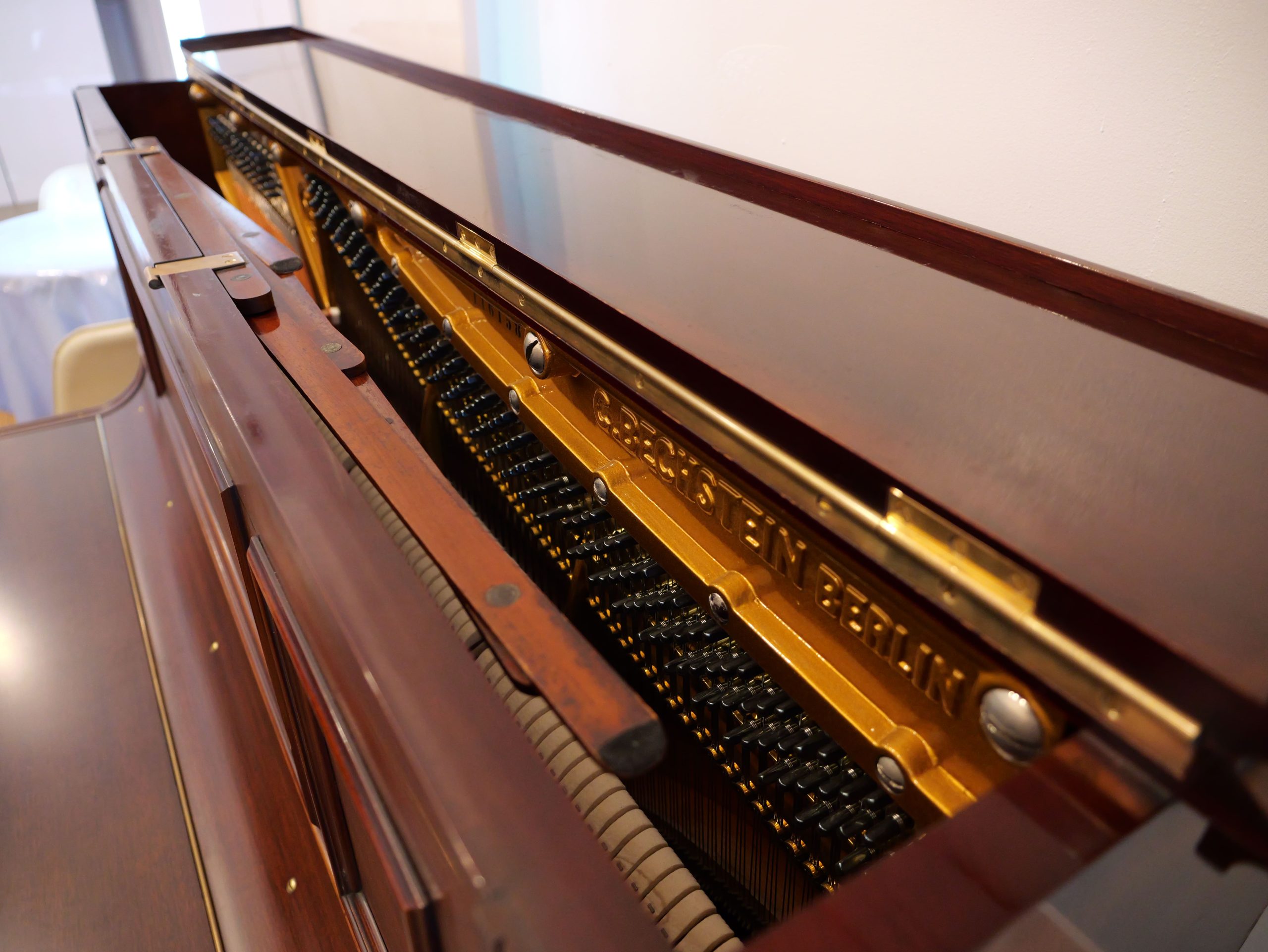 Music stands in room 302 are located here.
Room
| Hourly Price | Available hours | Size | Capacity | Type of Piano |
| --- | --- | --- | --- | --- |
| *1 ¥1,500 / ¥2,100 / ¥1,200 | 7:00~22:00 | *2 Approx. 23㎡ | Approx. 7 people | Bechstein upright piano |
*1 Weekdays / Weekends and National holidays / reserved within 22hrs
*2 Usability varies greatly depending on room shape, piano, furniture, etc. Please see the room in person for more details.
Piano
The Bechstein upright piano in Room 302 is one of the finest upright pianos available.
The beauty of the woodgrain pattern is what draws the eye first, but the deep tone is what sets this piano apart.
Some pianists have said that they would not need a grand piano if they had this piano.
Please note that the piano has 85 keys, three fewer than a regular piano, so the highest note is "la".
You can find the piano's music stand by opening the top lid.